2017 Kia Cadenza Jersey City, New Jersey
Island Kia near Jersey City, New Jersey formally presents the all-new 2017 Kia Cadenza. Designed with luxury in mind without the price-tag the 2017 Cadenza demands attention as it drives effortlessly down the road. With a brand new design, the 2017 Cadenza surpasses the expectations and creates competition for every vehicle on the road. It features bold touches like available LED lighting, unique chrome accents, and a freshly-sculpted grille. With its aerodynamic shape that is so sleek, the 2017 Cadenza has a look of always being in motion. Utilizing advanced radar sensors and a forward-looking camera, the available Smart Blind-Spot detection (SBSD) helps locate vehicles in your blind spot. It will also warn you when it detects your vehicle switching lanes unintentionally, and, in certain cases, will apply localized braking pressure to help you guide your vehicle back into its lane.
The all-new Cadenza is equipped with available forward-looking systems that react automatically. Autonomous Emergency Braking (AEB) applies the brakes when it anticipates a frontal crash, while the Forward Collision Warning System (FCWS) gives audible and visual alerts when its sports a potential impact with an object ahead. The Cadenza is advanced protection with your safety always in mind. With the strong and lightweight Iso-Structure and the responsive active and passive safety systems, your safety is always the top priority. With an advanced airbag system features high-tech sensors. Every seat in the 2017 Cadenza has three-point seat belts for over-the-lap and shoulder straps and front seats with height-adjustable seat-belt anchors for proper fit. The Cadenza has safety covered for you and your passengers on every level. With a new designed created to capture attention on every level, the 2017 Cadenza has risen to the top of every list. If you are looking for a new vehicle, head over to the Island Kia near Jersey City, New Jersey to take the 2017 Kia Cadenza for a test drive today!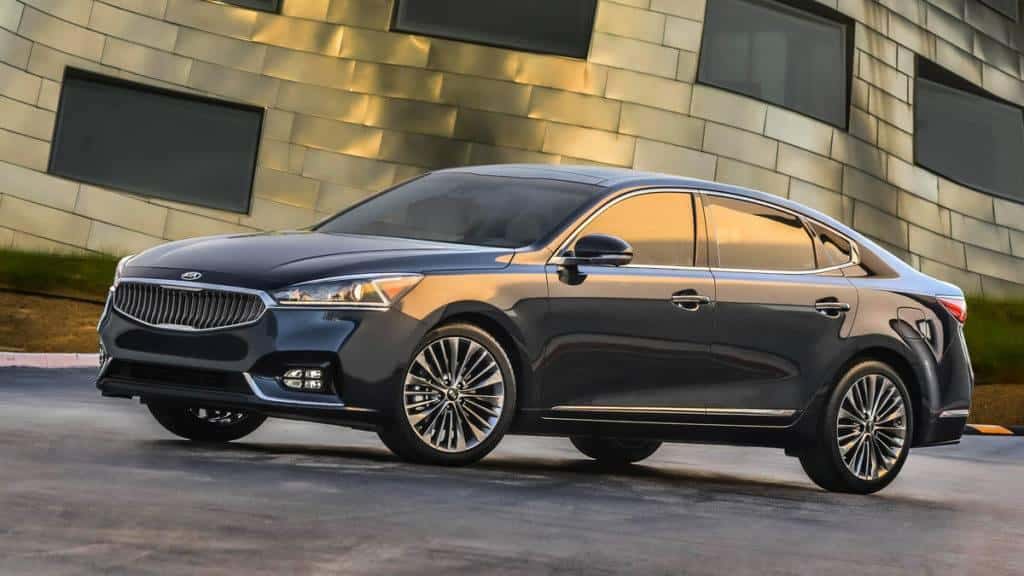 Used Kia For Sale near New York City | Finance near Woodbridge