All New 2017 Kia Rio Staten Island, New York
Island Kia of Staten Island, NY proudly introduces the all-new 2017 Kia Rio. Kia is redesigning the new 2017 Kia Rio, for the first time since 2012. The older redesign was a crisp modern look but was extremely mild design. For the 2017 model, Kia redesigned the Rio with a leaner, more aggressive look. The South Korean automaker only released the renderings and now has released photos of the car. Kia states that the styling changes were made to emphasize the car's width inside and out.  
The headlights are slimmer and more aggressive than the wide-eyed lamps of the previous model, and much of the gently curving sheet metal has been removed to make room for more flat planes. Not just that, but the new Rio is slightly longer, wider, and shorter than its predecessor. Inside, Kia has spruced things up with what looks like a nicer mix of materials. The most unusual part of the interior is the infotainment system, which Kia describes as "floating."  Kia did not reveal any other specs on the car, but those specific details will likely come during the Paris Motor Show. This updated Rio is an important model for Kia, as last year it sold 473,000 units worldwide. While it isn't Kia's biggest seller in the US, it did have a slight increase in sales this year.
Head in today to Island Kia of Staten Island, NY take a look at the all new 2017 Kia Rio and take it for a test drive today! Contact us today for more information!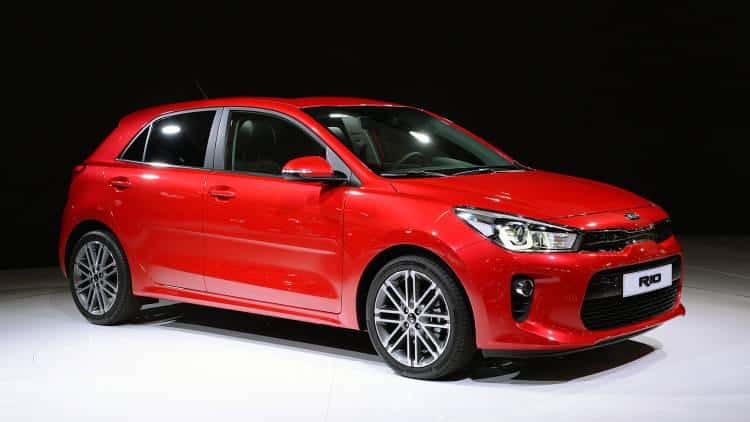 Kia Finance near New York City | Lease Specials Staten Island