2017 Kia Sportage Brooklyn, New York
Stop by Island Kia near Brooklyn, New York to experience the 2017 Kia Sportage and all of its advanced features. Drive outside of the box in a modern compact crossover that defies conventions with an elegant, extroverted exterior distinguished by sweeping curves, sleek lines, and thoroughly contemporary features. Unmistakably new, the 2017 Sportage captivates the eye and inspires the sense of adventure with its dynamic design. The completely redesigned Sportage sets its own aesthetic standards for the compact crossover. Its striking grille, elegant side contours, prominent wheel arches, coupe-like roof, extended wheelbase, and full-chrome window surround achieve a precise balance between luxurious sophistication and dynamic sportiness.
The new Sportage transports you in a sumptuous driving environment while serving every functional need with inventiveness and ease. Premium craftsmanship imbues every detail, from the new soft-touch materials to the upgraded seats with scientifically calibrated touchpoints. Designed for the utmost control and comfort on every journey, the new Sportage puts you at the center of its universe. The angled console, displays, and buttons are all ergonomically optimized. With its expanded cargo space, the Sportage has ample capacity for everything you want to take on your travels. The 60:40 flat-folding rear seats and dual-level cargo floor give you the versatility to create the space you need for every trip. Smart compartments have been added to provide even more ingenious storage solutions.
Wherever your adventures take you, the Sportage is ready to handle the bumps along the way. Its Iso-Structure delivers rigidity. Along with extended body insulation and other features, this creates a smoother, quieter ride for the driver and passengers alike. Available on all 2017 Sportage trims, the Dynamax™ all-wheel-drive system senses and adjusts traction requirements for changing road and weather conditions.
The all-new Sportage ensures a sense of security accompanies you on every journey. Its Iso-Structure™ unibody boasts chassis rigidity based on Advanced High-Strength Steel. Inside, a complete array of active and passive safety systems help assure that your protection is the priority. A cushion of protection surrounds you and your passengers in the Sportage. Front and side airbags are controlled by an advanced sensor system that is designed to respond with the utmost immediacy.
Hurry over to Island Kia near Brooklyn, New York to test drive the 2017 Kia Sportage.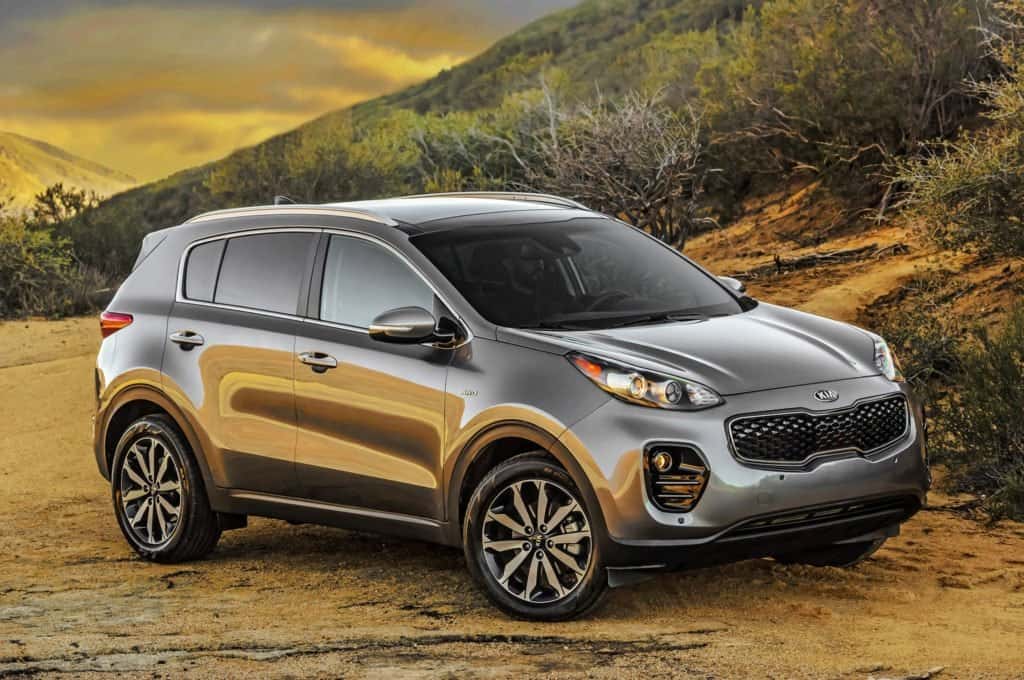 Kia Service near New York City | Preowned Car Finance near Long Island City