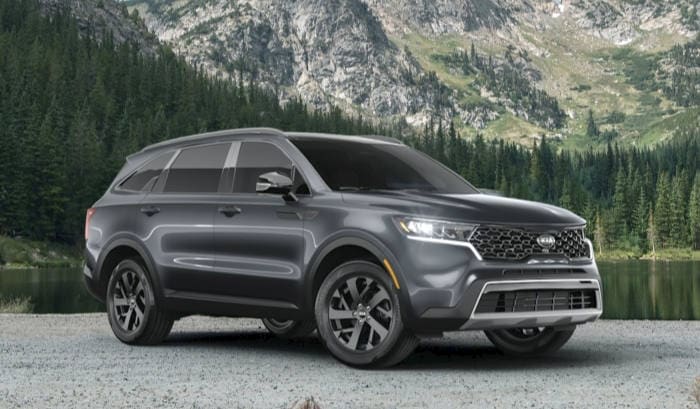 If you are looking for a mid-sized crossover SUV, you may want to take a look at the Sorento. The Sorento has a lot of options for families, with Kia's dedication to technology and affordable luxury. Here is more information on the 2021 Kia Sorento. 
Information on the 2021 Sorento
The Sorento has a 2.5 liter engine which packs 191 horsepower and 182 torque, which is some great power for a family SUV. The automatic transmission has eight speeds, which means that you'll be able to navigate any road conditions that come your way. The Sorento also has a snow mode and an all wheel drive option, which is great for driving in our New York City conditions. You can select the proper mode for driving with the Drive Mode Select option. 
The 2021 Sorento has an eye for safety and technology as well. The SUV comes with integrated technology for your smartphone. You also have the option of using your hands-free bluetooth technology as well. There are 6 USB charge ports, keyless entry technology, and an 8 inch touchscreen infotainment display. 
If you are concerned about safety, the Sorento has tons of safety features for you to use. The SUV has auto emergency braking, lane keeping and lane following assist, and a driver attention warning, which is great if you are tired during the drive home. One of the best features for a family SUV is the rear occupant warning system. The rear occupant warning system is perfect for parents with small children. An alarm will sound if someone is left in the back seat when the driver exits the car. What a great way to protect your family!
When you are ready to take a look at your next Kia, you need to come by and see us. You can stop by and see us anytime at 1581 Hylan Boulevard, Staten Island, New York, 10305. Don't want to stop in? You can give us a call at 718.727.7000.