A Recap of Kia at the 2018 SEMA Show
Kia made an impact at the 2018 SEMA Show. The SEMA show is an annual automotive event held in Las Vegas, Nevada. At this show, automakers show off their most innovative and creative designs. To learn more about what Kia brought to the table at the 2018 SEMA show, just continue on with this blog post.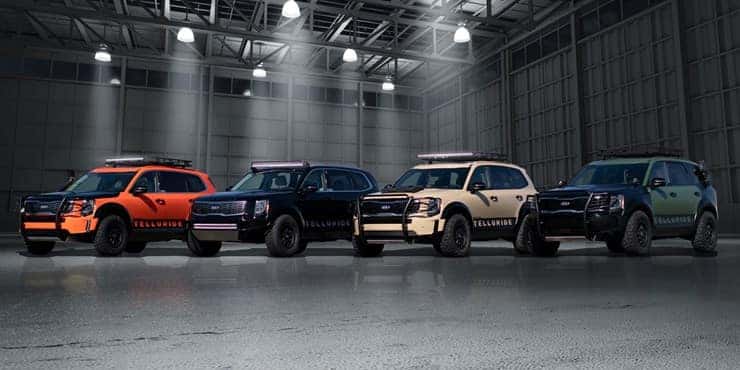 Kia showed off their newest SUV, the Telluride, at New York Fashion Week earlier this year. After this debut, Kia decided to take it to the next level at SEMA by taking the Telluride on the Torque Track. The Torque Track, located outside of the SEMA convention center in the parking lot, put the Telluride to test. The course includes a jump, mountain climbing, and even water incursion. All of these features are designed to show off a vehicle's abilities to conquer the off-road. The Telluride took on this course and impressed onlookers with its capabilities and strength.
"We surprised everyone with Telluride's special appearance in New York earlier this year," said Saad Chehab, Vice President of marketing communications at Kia Motors America. "We showed its stylish swagger on a fashion runway and now at SEMA we are showcasing the vehicle's more rugged side. Of course, production Telluride won't be able to fly over extreme jumps like these modified versions, but we want the SEMA attendees to get to know Kia as the youthful brand we are and we think the Torque Track does that in a very special way," he continued in the Kia Media press release.
Get excited about the Telluride by visiting Island Kia. Check out the latest and greatest that Kia has to offer at our new and used Kia dealership by visiting 1581 Hylan Boulevard in Staten Island, today!
Kia Dealership near Brooklyn | Recap of 2018 SEMA Show