A Refresh Has Arrived for Kia's Most Reliable Sedan
In the past, Kia was regarded as a brand that may not have been the most reliable car. It traditionally isn't regarded as an extremely high-quality car. However, times have changed. Kia has taken its cars and transformed them into more reliable, higher-quality vehicles. Yet, they are still affordable and backed by a great warranty. The new 2019 Kia Optima is a perfect example of a high-quality vehicle produced by Kia. It's sharp, has great features, and is affordable.
Sharp Design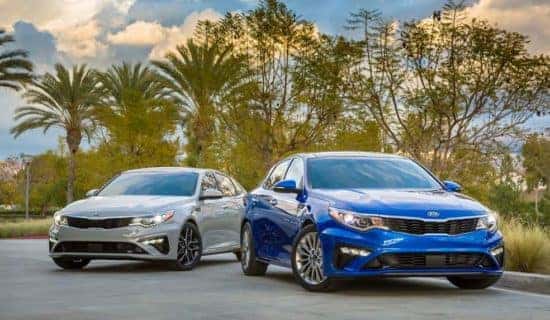 The new Kia Optima is a good-looking car. The interior and exterior received transformations, making them look sharp. All Optimas now come standard with LED lights and 16-inch wheels that are well-designed. It is also optional to upgrade to the projection beam fog lamps, taillights that are LED, 18-inch wheels, and dual exhaust. The front grille is attractive and complements the headlights. The interior is fresh and has conveniently placed buttons, as well as a display screen.
Nice Driving
There are three engine options: the 2.4-liter, 4-cylinder with 185 horsepower and 178 lb-ft of torque, 1.6-liter, I-4 turbo with 178 horsepower and 196 lb-ft of torque, and 2.0-liter, I-4 turbo with 245 horsepower and 260 lb-ft of torque. The Optima can be a powerful car. Despite the power, it gets around 21
MPG city/30 MPG highway.
Other Features
The Optima is a safe vehicle, with automatic emergency braking, forward collision warning, lane keep assist, and lane departure warning. These allow for a safe drive. It has been awarded the Top Safety Pick Plus Award, has been rated "good" by the Insurance Institute for Highway Safety, and has been awarded a 5-Star Safety Rating by The National Highway Traffic Safety Administration. It also offers navigation, music, and hands-free texting.
Overall, it is affordable for all of the incredible features of the vehicle. It is a good buy. For more information about buying your next Kia, feel free to contact Island Kia at 844-667-4492 or visit us at 1581 Hylan Boulevard in Staten Island.
Staten Island Kia Optima