If off-road driving and conquering the great outdoors is your thing, it's likely that you've experienced the benefits of a car with all-wheel drive. And if you're looking for a vehicle great for camping trips or mudding, have you considered which Kia models come with AWD? If so, we have a useful guide to let you know which 2019 and 2020 Kia models and their various trim levels come available with this feature, including the 2019 Sorento and 2020 Telluride 3-row SUVs.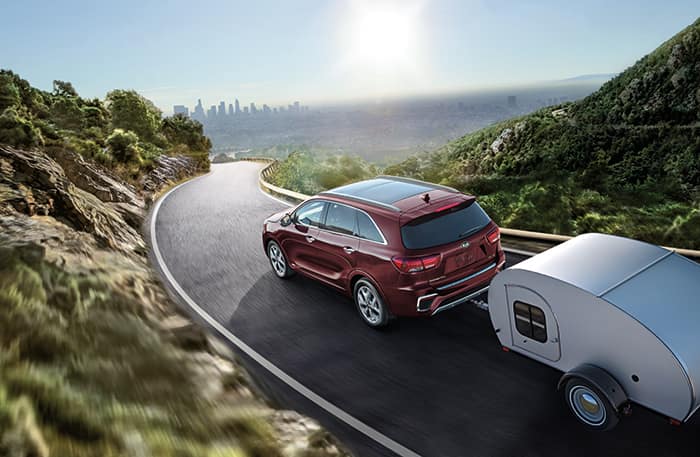 Current Kia Models with AWD Availability
2020 Kia Telluride Full-Size: S, EX, SX, and LX: All with 262 lb-ft of torque
2020 Kia Sportage Small SUV: S, EX, SX, and LX turbo trims with a max of 181 to 237 lb-ft of torque
2019 Kia K900 Luxury: 376 lb-ft of torque
2019 Kia Sorento Midsize SUV: S V6, LX, LX V6, EX V6, EX Sport, SX and SXL with 178 to 252 lb-ft of torque
2019 Kia Sportage Small SUV: EX, LX and SX turbo trim with 181 to 247 lb-ft of torque
2019 Kia Stinger sports car: 2.0L, GT, GT1, GT2, and Premium trims with 260 to 376 lb-ft of torque
All 2020 Telluride, 2020 and 2019 Sportage and 2019 Stinger come available with FWD or AWD, with the 2019 K900 coming in only one trim that is AWD standard.
Benefits of AWD
The benefits of AWD vehicles include:
More road grip
Better acceleration ability when roads are slick
Higher resale value in general
More towing power
Better traction
Browse for a new Kia at Island Kia!
As you can see, you have many options for power, drivability and safety features with both 2019 and 2020 Kia models. We sell both FWD and AWD Kia vehicles that are ideal for going off-road at Island Kia, located at 1581 Hylan Blvd, Staten Island, NY. Call us today to schedule a test drive at 718.727.7000.