Kia Motors Announces Best-Ever First Half Sales of CPO Vehicles
Kia announced their first half sales of Certified Pre-Owned (CPO) set a record with 39,954 vehicles sold. This record reinforces the value of Kia's industry-leading manufacturer's warranty, longevity, and overall fun when driving. Kia CPO vehicles maintain value and give their owners peace of mind for years to come. The Sportage and Forte led the vehicle list with double-digit sales in the first half.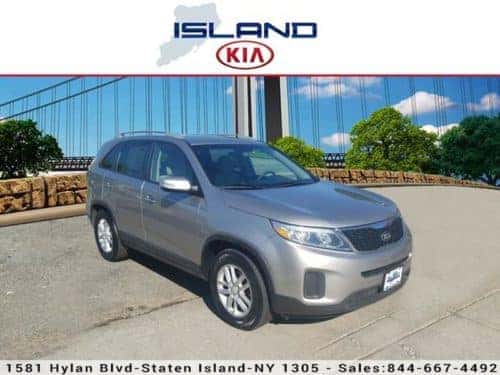 Bill Peffer, vice president of sales operations for Kia Motors America said, "Strong sales gains for Sportage and Forte reflect the broad scope and mass appeal of Kia's world-class model lineup and our CPO program." He also stated that the program has a positive effect on brand perception and brings new customers to Kia.
Kia's CPO program is an asset to their customers and is among the best in the auto industry. It offers customers looking for value to access coverages and benefits not available from other brands. The customer satisfaction is even greater when they consider the quality of CPO Kia vehicles and the advanced features and style found in the Kia CPO line.
The Kia Motors America CPO program only accepts Kias that are five years old or newer with 60,000 miles maximum on their odometers. They receive a comprehensive 164-point quality assurance inspection by certified technicians. CPO vehicles are offered with a 10-year/100,000 mile limited powertrain warranty and 12-month/12,000 mile Platinum Coverage. Kia's CPO takes all the stress away versus buying a pre-owned vehicle from some unknown party.
Island Kia also offers a limited warranty for all our used vehicles. Purchase ANY pre-owned vehicle from Island Kia and you get a lifetime powertrain warranty with unlimited miles and time restrictions. The engine and transmission are covered, and the warranty is good anywhere in the USA. It is a non-transferrable warranty and some vehicles are excluded. Contact us here at Island Kia for our full terms and conditions.
If you are looking for a quality certified pre-owned Kia or other pre-owned car, you need go no further than Island Kia on Staten Island. We are convenient to all the boroughs, New Jersey, and points beyond. Come see us today and ask about our CPO program for quality pre-owned Kias.
Staten Island Preowned Kia | NY Specials near Newark