Kia Niro Wins Best Hybrid
In the automotive industry, the hybrid market continues to grow. With more and more hybrid vehicles available to consumers, the competition is getting steeper and steeper. However, the Kia Niro continues to be on top. For the second year in a row, the Kia Niro has been named the Best Hybrid by DieselCar and EcoCar. The vehicle also placed 48th on the Top 50 list of cars to buy.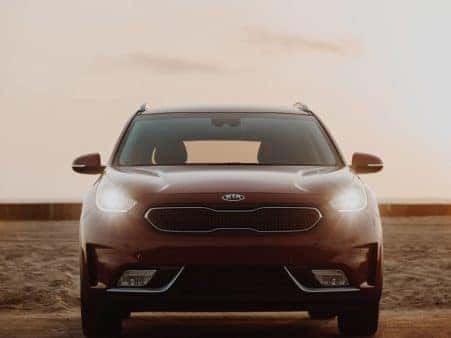 The Kia Niro began its run in 2016, combining high-demand style with low emissions. The Niro produces CO2 emissions as low as 88g/km and earns a fuel economy of up to 74.3 mpg. Kia pledged to reduce their average emissions by 25 percent before 2020, and the Niro is making a notable contribution in doing so.
"The Kia Niro was one of the first hybrid models to embrace crossover styling, making it more practical for families and a bit more stylish too," said Ian Robertson, editor of DieselCar and EcoCar Magazine. "Sitting just below the Sportage in size, it's ideal for driving in town where its twin-clutch automatic gearbox also pays dividends. Fuel economy of around 70 mpg is easy on the wallet and upgrading to the plug-in hybrid version boosts the official laboratory figure to an astounding 217 mpg. This is thanks to an all-electric driving range of up to 36 miles."
Only five automotive brands had four or more models on the annual Top 50 list of cars to buy, and Kia is one of those brands. In addition to the Niro at 48th, Kia's Sportage earned sixth place, the Stinger placed 44th, and the Cee'd finished the list at number 50.
Whether you're interested in the Kia Niro or another award-winning Kia vehicle, you will likely find exactly what you're looking for at Island Kia. Our dealership is conveniently located at 1581 Hylan Boulevard in Staten Island, and we hope to see you soon!
2018 Hybrid Niro at Staten Island Kia Dealership