The Kia Sorento: Perfect Midsize Crossover SUV
Seeking a midsize crossover SUV for you or your family? If so, you've probably eyed the Kia Sorento. The 2019 Kia Sorento recently arrived at lots across the country, but how does this model year compare to the 2018 Sorento? Learn more about the 2018 and 2019 Kia Sorento by reading on.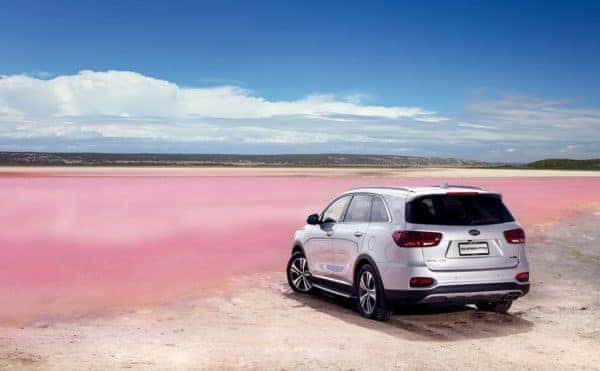 From the outside, the 2018 and 2019 Kia Sorento appear relatively the same. The 2019 Sorento has redesigned LED turn signal strips that are below the headlights, while the 2018 trips are above the headlights. The 2019 Kia Sorento additionally features smaller, re-sculpted LED running lights in comparison to the 2018 version.
Hop into the 2019 Kia Sorento and you will find a noticeable difference from the previous year's model. The 2019 model year comes standard with three rows of seating, while the 2018 Kia Sorento only comes standard with two rows of seating. The 2019 Sorento seats seven, while the 2018 Sorento seats five. Other than this new seating configuration, there are few differences between the cabins of the Sorentos. For 2019, Kia added a four-spoke steering wheel, Terracotta interior color options, a new shift head, and redesigned instrument cluster graphics.
Under the hood of the 2018 Kia Sorento is a six-speed automatic transmission, while the 2019 Kia Sorento comes with an eight-speed automatic transmission. Other than the transmissions, both model years are virtually the same. The Kia Sorento is powered by a 2.4 liter, four-cylinder engine in the base trim levels.
Still deciding between the 2018 and the 2019 Kia Sorento? If so, test drive these crossover SUVs at Island Kia! Our new and used Kia dealership is an ideal destination for Staten Island residents to check out the Sorento for themselves. Make your way to 1581 Hylan Boulevard in Staten Island to give the Kia Sorento a spin today!