The Importance of Caring for Your Staten Island Kia
When purchasing a vehicle, you're making a significant investment. If you've recently bought a Kia, you want to make sure you are taking care of your car. To learn the importance of caring for your Staten Island Kia, just keep reading.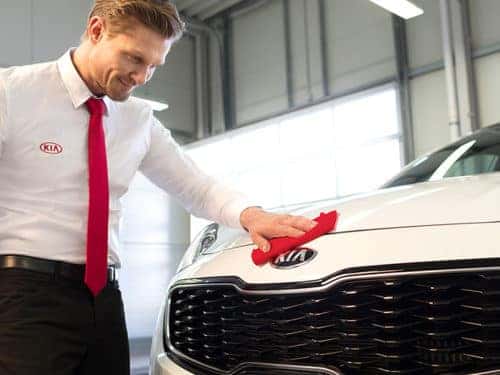 Routine maintenance is part of owning a vehicle. The easiest way to care for your Kia is getting a car wash. As the seasons change, it's a good idea to get a car wash. As winter turns to spring, get a car wash to remove salt from the bottom of your vehicle. Even though salt keeps the roads from icing over, it can cause your vehicle to rust. The occasional car wash can prevent your car from collecting too much dirt and grime.
Next, care for your Kia by receiving an oil change and tire rotation. After putting so many miles on your vehicle, it is important to replace the oil. If you do not, your vehicle's engine can suffer. Oil keeps your car running right, and replacing the oil on a routine basis can prevent future problems down the line. Additionally, a tire rotation can improve the life of your tires and help your car tackle the road ahead with greater ease and control.
When you receive an oil change, you can also request a vehicle inspection. A team of professionals can check your Kia to make sure everything is running right. If something seems wrong, the next step in caring for your Kia is replacing or repairing any parts. Check the fluids of your vehicle, your lights, and any of the more important parts like your transmission, brakes, and so on.
Care for your Kia at Island Kia! Visit our service garage for routine maintenance or repairs. You can get in touch with our service department by calling 844-667-4578 today!
Kia Service near Jersey City | Kia Dealership Long Island City