The Kia Sorento Ups Its Game for 2019
Kia is constantly working on staying a step ahead of the game when it comes to updates and technology within all of their vehicles. The all-new 2019 Kia Sorento is no different, and we can't wait for you to see what it has to offer!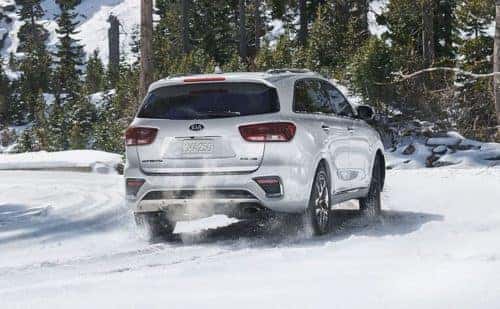 We're looking at the 2019 Kia Sorento, a favorite that has some very exciting upgrades from previous years. While the exterior still sports a sleek style similar to last year's model, you're sure to be impressed by what's new under the hood. Engine options include a 2.4-liter four or 3.3-litre six-cylinder engine, just like last year, but there's no 2.0-liter four option as few people purchased it. Kia is also attempting to become the first Asian manufacturer to feature a diesel engine in the United States, and if the plans are approved it's going straight into the Sorento.
The interior is also packed with deluxe feathers such as an UVO infotainment system as well as an 18-cm touchscreen display that comes standard on all LX and EX trims. The SX and SXL come with an even bigger screen measuring in at 20-cm.
This crossover is one of the smaller styles you can purchase, making it perfect for those of us maneuvering busy city streets and parking lots with spaces that are less than roomy. Inside, you can still fit more than five passengers thanks to an optional third row. There's also 11.3 cubic feet of cargo space, meaning you can still tow just about anything you'll need to in the comfort of your own car.
Ready to get behind the wheel of your very own 2019 Sorento? Stop by and visit us here at Island Kia! Kia's versatility ensures that there is a Sorento for nearly every budget. Starting at $28,000 and working its way up to $45,000 guarantees you'll find as few or as many amenities as you're hoping for! We're serving Brooklyn, Woodbridge, Long Island City, and Jersey City and can't wait to help you find your perfect ride today.
Kia Dealership near NYC | Staten Island 2019 Sorento