The Telluride Has Arrived on Staten Island
Continually turning out vehicles that challenge even its most potent rivals, Kia is always at the forefront of innovation. As such, it's not surprising that Kia has thrown its hat into the three-row SUV ring. Easily the largest vehicle ever produced by Kia, the brand-new Telluride has been designed from the ground up to meet the same standards Kia customers have come to expect.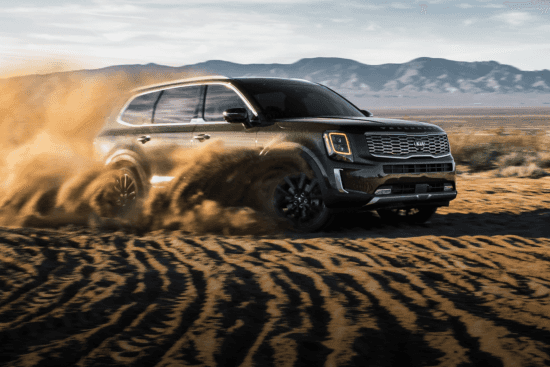 Checking in at $31,690, the 2020 Telluride is a breath of fresh air. It has been designed with rugged truck-like functionality, while still providing a quality interior with pleasant aesthetics and quality amenities. This gentle giant is powered by a 3.8-liter V6 that delivers 291 horsepower and 262 pound-feet of torque, granting it plenty of get-up-and-go. It accelerates quicker than one would expect from such a large vehicle, owing in no small part to its eight-speed automatic transmission. Additional features include an available all-wheel drive and self-leveling rear suspension. The Telluride is more than capable of delivering a smooth and steady ride, even in rough terrain.
Aside from mechanical prowess, the Telluride's cabin delivers exceptional amenities and safety features. All systems are rooted in Kia's UVO telematics system, combining recreational and utility functions in one easy-to-use interface. Kia's advanced safety suite includes a wide array of features, including automatic emergency braking and blind-spot detection. Of particular interest is the advanced adaptive cruise control that offers the standard functions of cruise control along with automatic speed adjustment for posted limits.
All in all, the new 2020 Telluride is another fine addition from Kia and is certain to shake up the world of SUVs for the foreseeable future.
Island Kia is a proud dealer of Kia automobiles serving Staten Island and surrounding areas. Our Values-Driven staff is committed to excellent customer service and quality maintenance and repair. We are located at 1581 Hylan Boulevard, and it would be our genuine pleasure to assist you with anything and everything that you need. We look forward to serving you!