When Should You Change Your Kia Tires?
The tires are one of the most important parts of your Kia. With the proper tires, you can get from here to there as safely and efficiently as possible. Quality tires also increase the performance capabilities of your vehicle and offer longevity. If you want to know when you should change your Kia tires, just continue reading this blog post.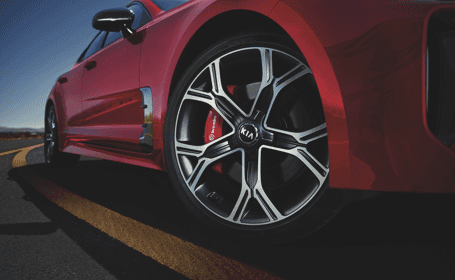 One way to know if it's time to change your tires is the penny test. The penny test is an easy way to see if your tires have enough tread. Take a penny, turn it upside down, and place it into the tread of your tires. If you can see the top of Abraham Lincoln's head, it's time to have your tires replaced. Proper tread levels help your vehicle grip the road below.
Another way to know when it is time to change your tires is by inspecting them. Look for any abnormalities, such as bulges, cracks, or blisters. If your tires look worn and malformed, you may want to get them replaced.
It is also a good idea to keep track of your mileage. By keeping an eye on the mileage of your vehicle between tire replacements, you can gain a better understanding of how much wear and tear your tires have been through. Also, try to take note of how old the tires are. Drivers should consider replacing their tires at 50,000 miles or before 10 years.
If you feel a vibration while you are driving, that is a sign that it may be time to change your tires. Even though a vibration can mean a few things, one of the most common reasons a car vibrates is because its tires are worn and aging.
Change the tires of your Kia by visiting Island Kia! To schedule an appointment with our service department, call 844-667-4578 today!