Whether You Choose 2018 or 2019, the Sorento is the Way to Go.
The Kia Sorento is an outstanding vehicle for families. The spacious, strong, and safe midsize crossover SUV has the comfort and convenience that passengers love, as well as the powerful and exciting engine that drivers can't get enough of. There's something for everyone to love when it comes to the Kia Sorento, but how do you know which model year is the best choice for your next purchase. The 2019 Kia Sorento recently hit the road, but the 2018 Sorento has its appeal. To learn more about each vehicle and for help making a choice between the two, continue reading this blog post.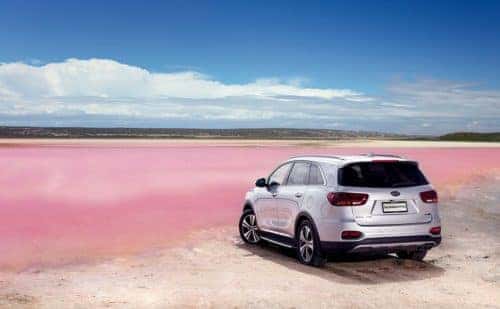 Both the 2018 and the 2019 Kia Sorento feature a 2.4 liter, four-cylinder engine. However, the 2018 Sorento has a six-speed automatic transmission, while the 2019 Kia Sorento features an eight-speed automatic transmission.
The 2018 and the 2019 Kia Sorento have similar exteriors. Both have sleek styling, but the 2019 Sorento features LED turn signal strips below the headlights, as opposed to above the headlights like the 2018 model year. The only other major difference between the exteriors of these vehicles is the re-sculpted LED running lights on the 2019 Kia Sorento.
The interior is what separates the 2018 Kia Sorento and the 2019 Sorento. The 2019 model year comes standard with three different rows of seating, while the 2018 model year only has two standard rows of seating. While the 2019 Kia Sorento can seat more passengers, the other interior differences between the vehicles are rather subtle. The 2018 Sorento does not have the four-spoke steering wheel of the 2019 model, or the Terracotta interior color options, the new shift head, or the redesigned instrument cluster graphics.
Now that you have a little more information about the two, come test drive the 2018 or the 2019 Kia Sorento at Island Kia! Find our new and used Kia dealership at 1581 Hylan Boulevard in Staten Island to see these midsize crossover SUVs for yourself!
Kia Lease Specials near Brooklyn | Staten Island 2018 & 2019 Sorento