Why Choose Kia Service?
When it comes to servicing your vehicle, Kia Service is a top option. Everybody wants the best services for their vehicle, while also saving money in the process. Kia Service offers high quality and affordable maintenance and repairs, plus so much more. Learn more about why you should choose Kia Service by reading on.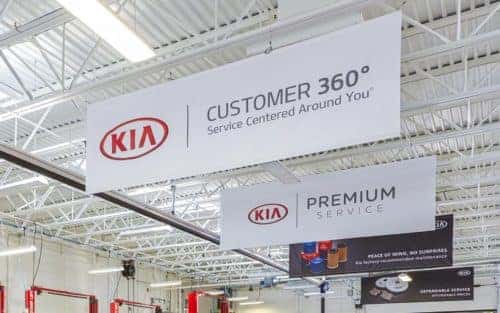 It is our mission at Kia to provide our customers with the same high level of service that led you to purchase a Kia vehicle in the first place. With that being said, our maintenance and repair services are of the highest quality. We strive to provide customers with comfort and convenience, as well as fair and competitive pricing. Plus, you can have confidence in our factory-trained technicians and the Genuine Kia Parts we use for repairs.
We here at Kia focus our business on the needs of our customers. That is why we strive to create a one-stop-shop for maintenance, repairs, warranty and tires. Whatever your vehicle may need, you can get it all with Kia Service. No need to shop around for parts, tow your vehicle from location to location, or schedule appointments with different body shops in the area. Kia Service offers all of the repairs, parts and maintenance tasks that your vehicle needs.
Utilize Kia Service by visiting us at Island Kia. Our Kia dealership is so much more than just a dealership. In addition to the new and used vehicles you can purchase, you can also finance your vehicle with our finance experts or care for your vehicle with our service staff. Our service department will gladly work with you to repair and maintain your vehicle as needed. You can get a hold of us via phone at 844-667-4578, or visit our dealership at 1581 Hylan Boulevard in Staten Island, New York.
New York Kia Dealership | Why Choose Woodbridge Kia Service