Kia has steadily made a name for itself through the use of great technology and amazing price points. This has made Kia one of the best-selling carmakers in the United States. Kia continues to innovate on a yearly basis. This is evident in the Nightfall editions to some of its car models. If you haven't seen the Nightfall editions yet, you're in for a treat. Here is some additional information on the Nightfall editions from Kia.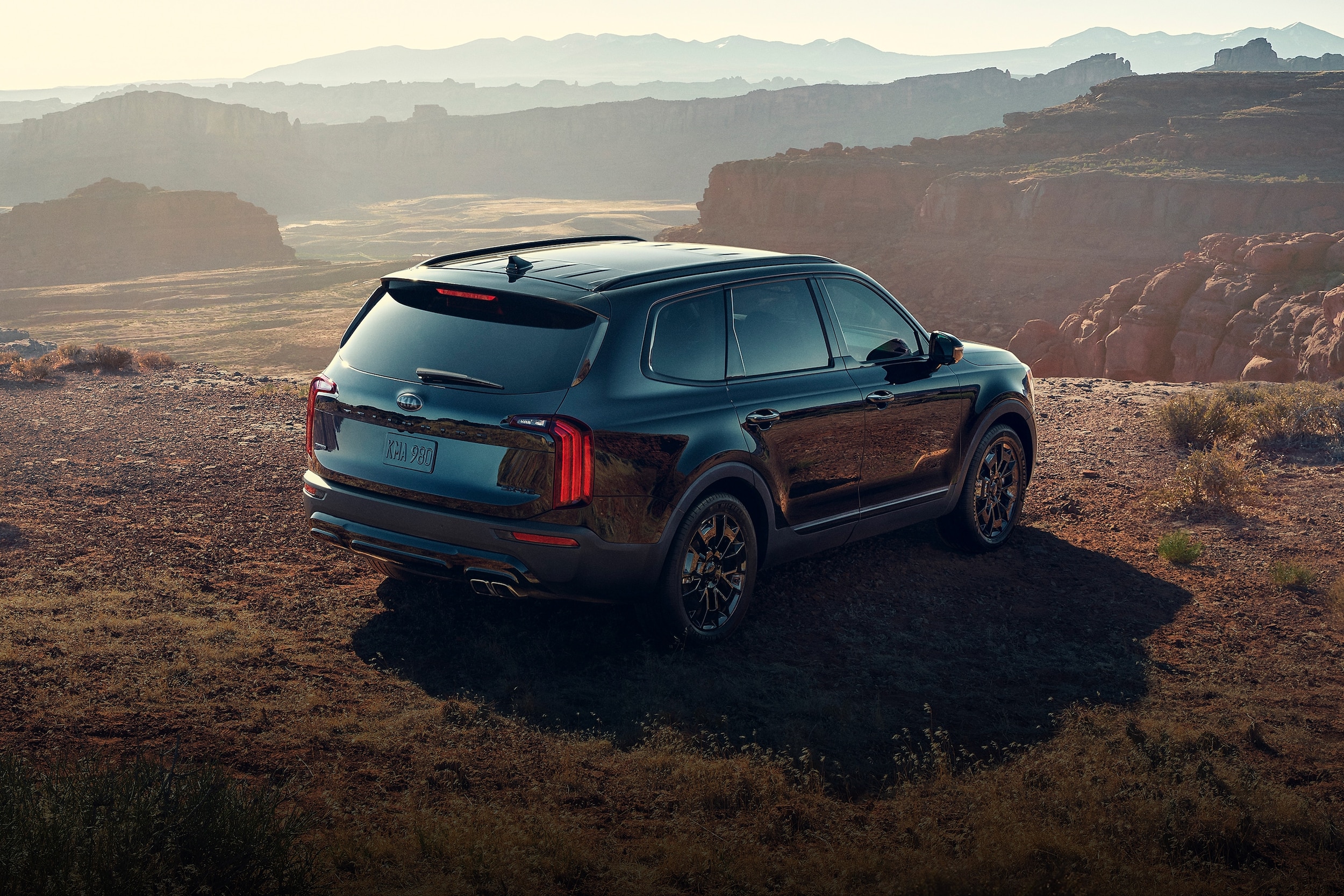 What Is the Nightfall Edition?
Right now, the Nightfall Edition is available on the 2021 Kia Sportage and the 2021 Kia Telluride. The Nightfall Edition package begins with the exteriors. Special paint was created for the Nightfall editions called piano black, a gorgeous glossy black that really stands out. In addition to the paint color, the Nightfall editions feature special Nightfall logos, a blacked-out grille, tires, and even bezel black headlight accents. The 20-inch tires are a bit larger than the traditional Kia tires, which makes the SUVs look more rugged and edgy.
The Sportage Nightfall package includes a premium package with upgraded skid plates, fog lights, and Black satin trim, which is gorgeously glossy. You have to admit, there is nothing like a completely blacked-out car that makes you stand up and take notice, and that is definitely true on the Nightfall packages. The package has proven to be a popular hit with consumers, and the expectation is that Kia will continue to add other cars to its Nightfall lineup of premium trim levels. While the automaker may not roll any more Nightfall lines out for 2021, if the line continues to sell, 2022 should offer more variety, so keep looking for them.
When you're ready to have a look at the Kia Nightfall, you need to stop in and see us at 1581 Hylan Boulevard, Staten Island, New York, 10305. You can also give us a call at 718.727.7000.