Kia has some great cars that combine comfort, luxury, safety and affordability. Sometimes, it can be hard to choose which Kia is perfect for you and your needs. If you have been looking at the 2021 Kia K5 and the 2020 Kia Optima, choosing between these two great cars can be a difficult decision. Here is a breakdown of the features of the Optima and the K5.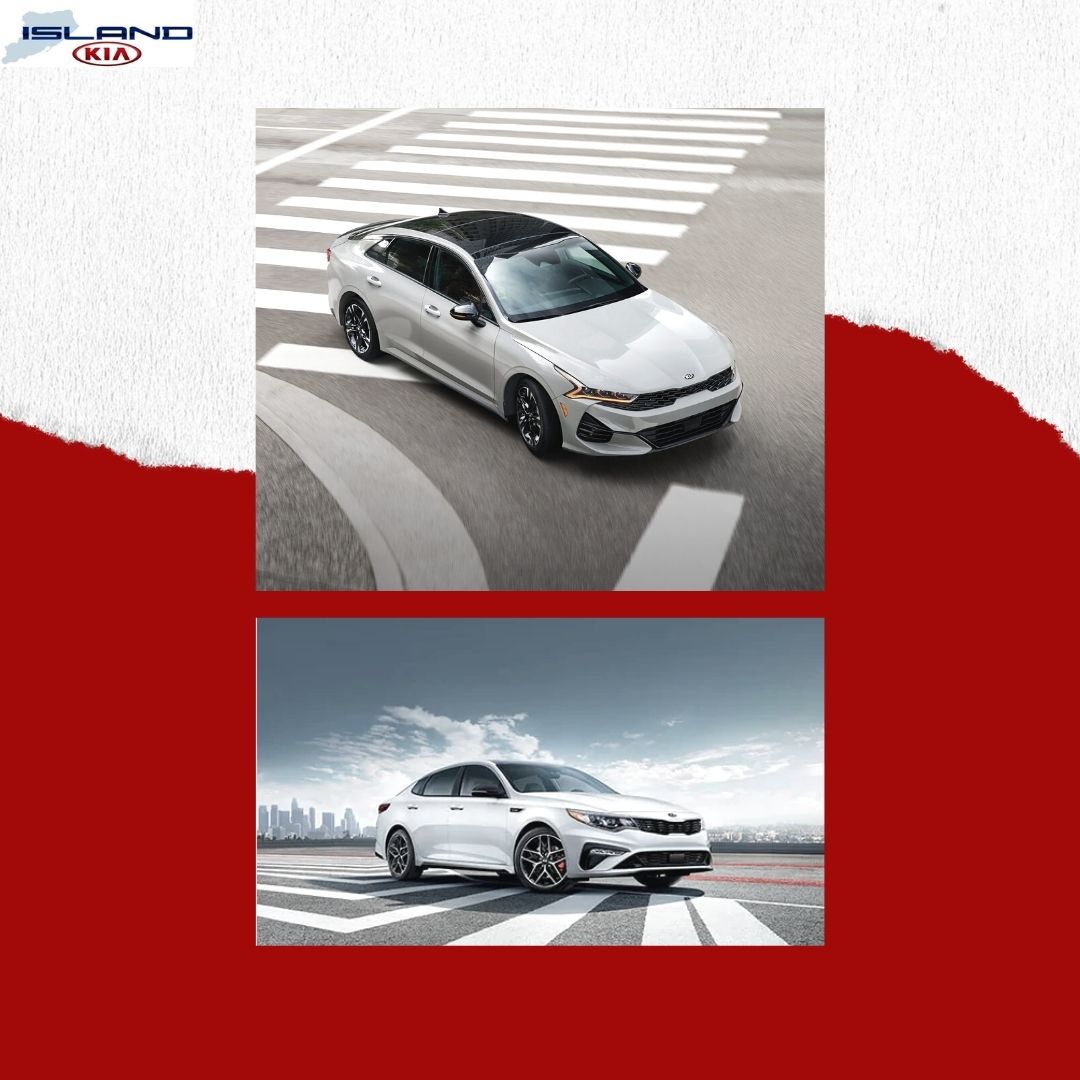 How Are the Vehicles Different?
At first glance, it can be hard to distinguish the 2020 Optima and the 2021 K5. While the Optima has been one of the best selling cars Kia has ever made, the K5 represents the best technology Kia offers. The K5 is the future of the Kia mid-size car.
The K5 sits lower to the ground, and is wider, sleeker and longer than the Optima. This means more interior space as well as cargo space. Not only is the interior space larger in the K5, but the ride is quieter. Customers have raved about the redesigned windows with amazing views. The interior of the K5 also features some great technology, such as an upgraded infotainment center, and wireless charging.
The engine on the K5 delivers a much bigger punch in terms of horsepower--290 hp rather than 245 hp. The K5 has an 8 speed engine rather than a 6 speed, and all wheel drive is incorporated on the K5 models. While the Optima has been an excellent car for the Kia line, it is time to step up to the future in the K5 model. Why not take a test drive in the future today?
When you're ready to buy your next Kia, you need to give Island Kia a call at 718.727.7000. You can also come by and see us at 1581 Hylan Boulevard, Staten Island, New York, 10305.