Island Kia is proud to share the exciting news with our neighbors and customers that the 2021 K5 AND Sorento have been named among Best New Cars for the 2021 model year by Autotrader. This is not only an honor for the brand itself, but also for all those who own these vehicles, as well as the facilities that build them and dealers who sell them.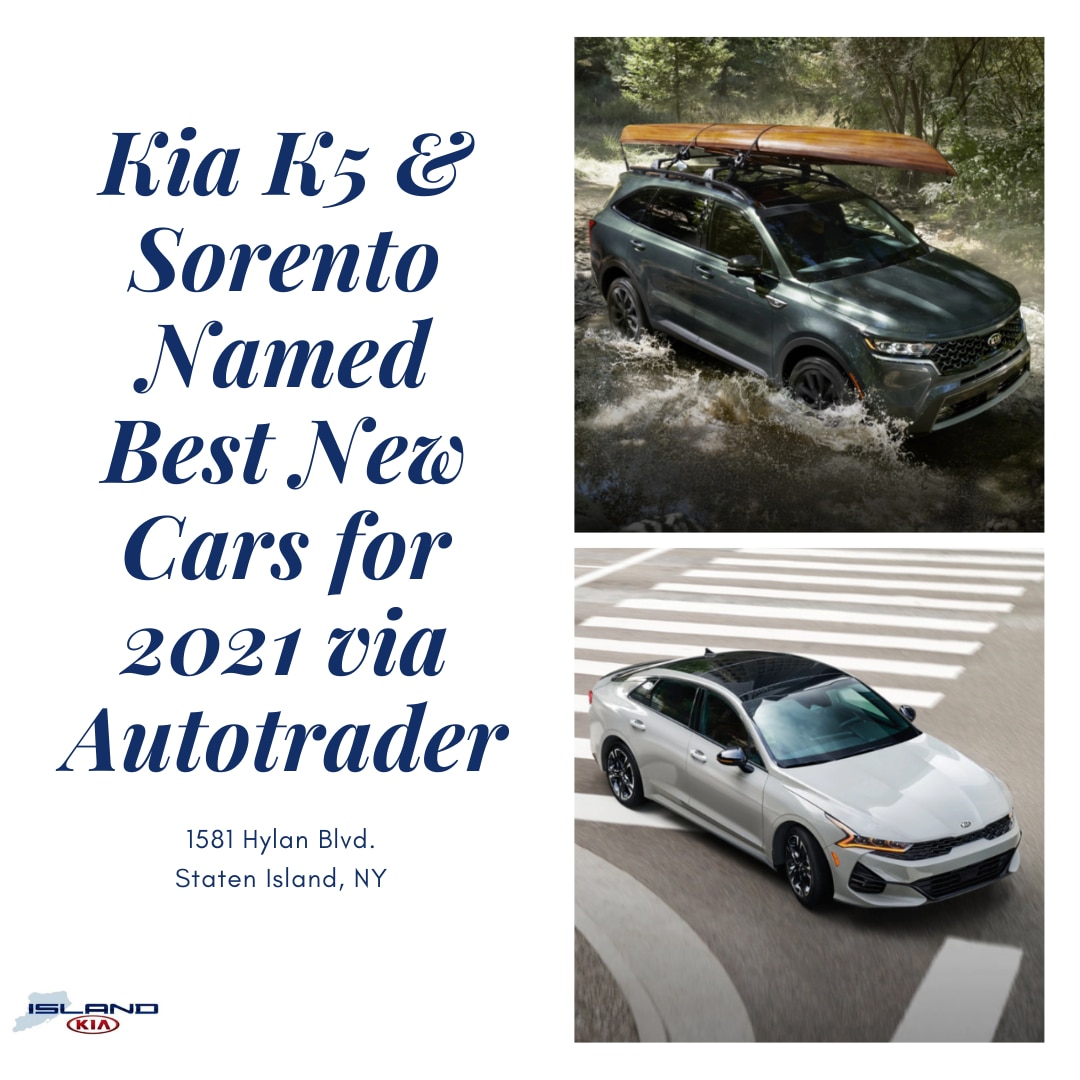 But even more important than that is the fact that now you have so much more to love about these new and re-branded additions to the Kia lineup. The sporty sedan and luxury-inspired SUV are already among the top sellers for the line and the future is only looking brighter as they build a reputation of quality and driver satisfaction.
As far as the features and amenities that won over the experts at Autotrader, the list is lengthy. The Sorento has been around a while but has been completely redesigned as a luxury-influenced SUV with the rugged heart of an off road recreational vehicle. Its extensive interior amenity list, as well as its X-Line trim package, were specifically mentioned.
For the K5, the reviewers seemed most impressed by its sleek and sharp looks, its roomy and high-tech interior, and its overall eye and street appeal. The K5 has given new life to Kia's mid-size line and, as a result, changed the way people look at sedans in this class. Now that it, along with the Sorento, has received such a distinguished and visible award the consumer interest is only expected to rise.
To get a look at a K5 or Sorento up close, simply stop by 1581 Hylan Blvd. Staten Island, NY 10305 and visit our physical location. You can also reach us by dialing (718) 727-7000. Whether it's a demonstration, a test drive, or just to ask a few questions, our knowledgeable and friendly staff is always ready to help!