Every year millions (if not billions) of people around the world make New year's resolutions about their lives, fitness journeys, finances, and careers. Yet, many people forget to make resolutions for their vehicles. In our article, the Island Kia team will detail a few of the best New Year resolutions you should consider undertaking as a driver. If you put these resolutions in place, you're far more likely to enjoy a good year car-wise. Trust us, and read on.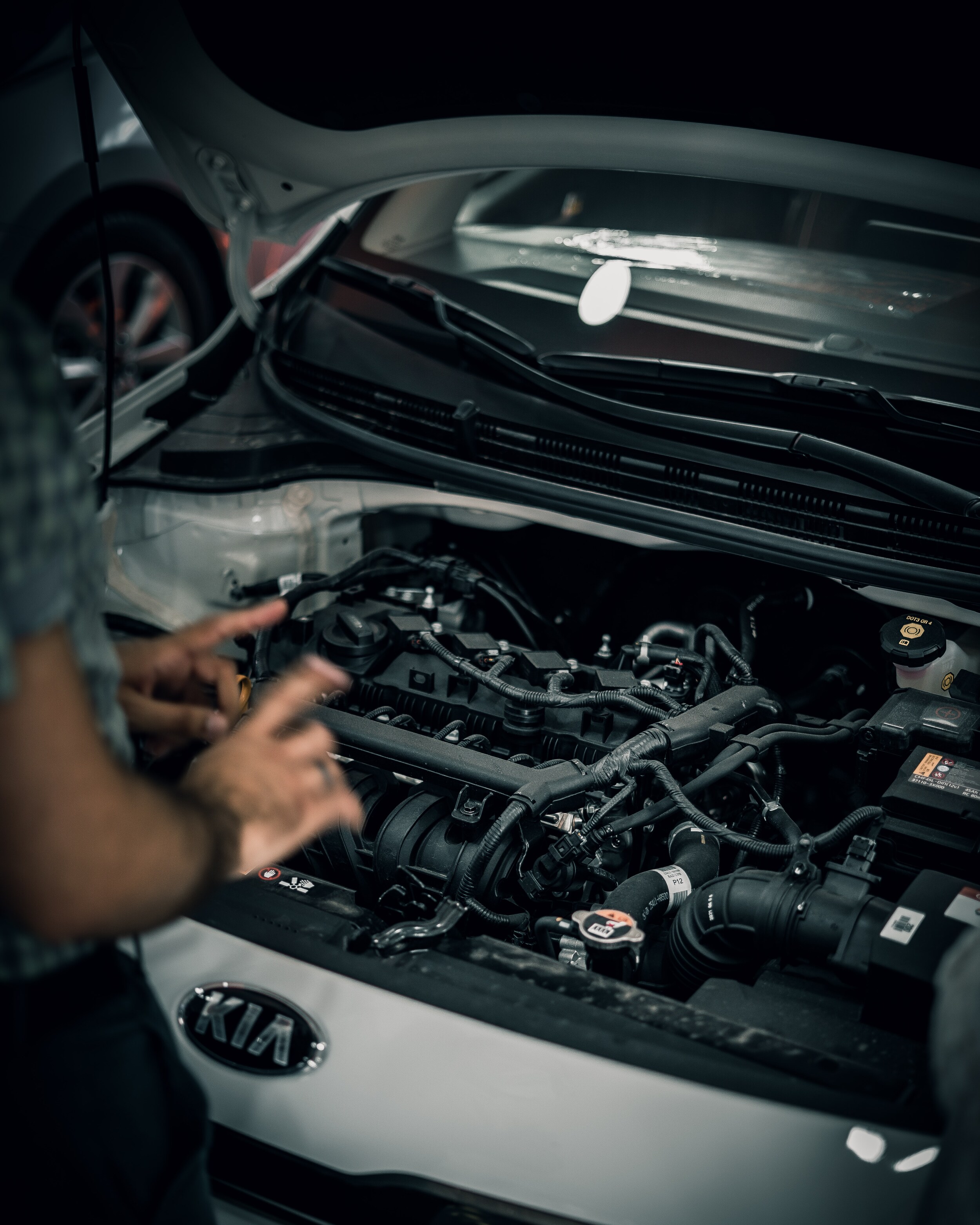 ?
What Are Four New Years' Resolutions You Need To Make For Your Vehicle?
You can make many New Year's resolutions for your vehicle, so we understand that it can be challenging to pinpoint what to do. That's why we have taken some guesswork out of it and have listed the top results for your car that you need to consider going into the New Year. Catch Up On Auto Maintenance At some point in time, most of us will fall behind on our routine maintenance for our vehicles. You don't need to feel ashamed if you fell behind on auto maintenance this year. However, the problems begin when you continue to disregard your auto maintenance needs, as this can become a safety hazard for you and others on the road. So, why not consider adding the resolution to catch up on your auto maintenance to your list? If you have the funds, you can do all the routine checks in the New year. For example, check your tire pressure and oil and replace your filters. Additionally, have an expert look over your tires, brake pads, and shoes to determine if they need replacing. Moreover, you should also have your belts and hoses examined and your battery checked. Catching up on the auto maintenance for your vehicle in the New Year will ensure you're far less likely to encounter any mishaps on the road while driving.
Vow To Keep Your Vehicle Clean
Not everyone is a neat freak who is obsessed with a clean environment. Most of us lead busy lives, and as a result, we often don't have the time to keep our cars interior and exterior clean. If this sounds like you, you should consider adding a resolution about keeping your car clean in the New Year to your list. Fortunately, keeping your car clean isn't as much of a challenge as you might have been led to believe. The first step is to remove anything you don't need, like items that are taking up space and won't be used often. The second step is to remove any rubbish and important papers (vehicle registration, owner manual, and insurance) from your vehicle so that you don't accidentally throw them away. After you've done this, you can clean the interior and exterior and set up a cleaning schedule for the year. Sticking to this schedule will help you achieve your New Year's resolution for your car. Additionally, we recommend keeping a car rubbish bin that you can use to throw away all trash before it clutters your car.
Learn How To Do Basic Car Maintenance
Unfortunately, not many people know how to perform basic car maintenance. There are indeed a few maintenance tasks that only professionals should do; there are plenty you can complete yourself. If you don't know how to change your oil or a tire, it might be time to make it a New Year's resolution to learn how to do these simple tasks. Trust us; you will thank yourself when it doesn't break down on your way to an important work meeting. So make a checklist and learn how to do the following:
Change your windscreen wipers.
Change a tire and your oil.
Check your tire pressure and battery life.
Change your air filter.
Change your coolant.
Learning how to do these basic maintenance tasks will help you save valuable time and money in the long run.
Purchase A New And Improved Model – Get Rid Of The Junk
Arguably one of the best New Year's resolutions for your vehicle is to retire it if it's come time. Should you have the budget and need a new vehicle, why not consider getting rid of your older model by selling it or trading it in for a newer car you know you can trust? So make it a New Years' resolution and start looking around at the new vehicle on offer at Island Kia. You might be surprised by the many vehicles our dealership has on offer.
Speak With An Expert At Island Kia Today About Car Maintenance And Sales In The New Year
These are some of the best New Year's resolutions for your vehicle that you can adopt going into the New Year. If you decide that you need to catch up on maintenance or that it's time for a new model, why not
contact us
at
Island Kia
? We can help you book a
service
or purchase a
new car
for the new year.