The SUV has transcended the automotive industry, replacing both the station wagon and minivan as the ideal vehicle for the family-oriented consumer. As one of the most prominent brands and manufacturers, Kia has always been on the cutting edge of providing consumers with cost-effective vehicles that are reliable and safe. The
2023 Kia Sportage
is one in the long line of exceptional offerings that continue to receive high accolades from critics and consumers alike.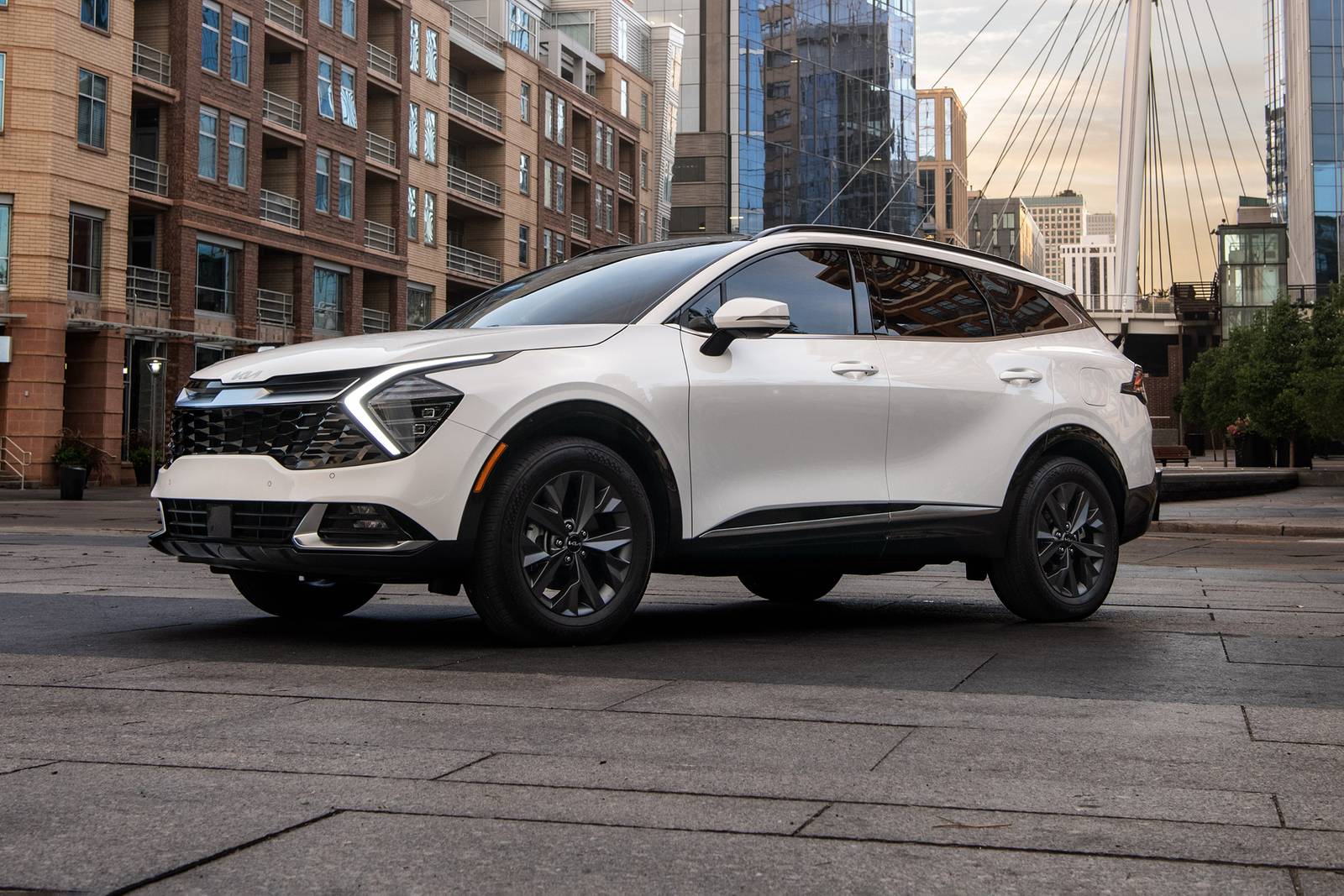 Interior Motives
With a spacious interior that allows for an impressive amount of storage, Kia has put considerable effort into the various items to keep you and your family occupied during those longer-than-average road trips. An available 12.3-inch infotainment screen anchors the interior with full compatibility with Apple and Android devices. For those keen on commuting with their inner metalhead, an available Harman Kardon stereo system with eight speakers is more than capable, with a power rating of 400 watts. Speaking of spaciousness, the Sportage offers more storage room than the competition in the form of over 74 available cubic feet of storage space. Compared to the industry average of 60, this exceeds expectations and maximizes the capability of one of the most celebrated SUVs on the market.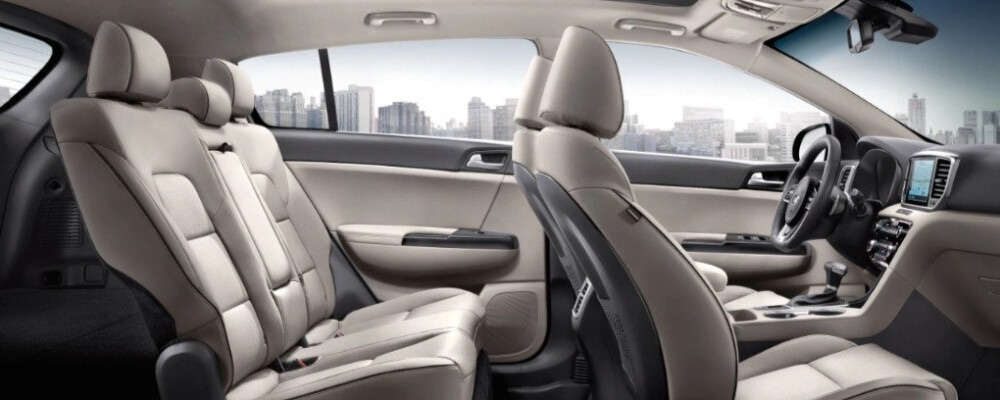 ?
Performance & Capability
It seems like only yesterday when the thought process behind SUV design was "bigger is better." These days, their sizes have been scaled down, and they're now equipped with smaller engines that can demonstrate capability as well as conservative fuel consumption. The Sportage is propelled by. 2.5L four-cylinder engine that generates 187 horsepower. For those who enjoy some light towing, you'll have no trouble accomplishing this task thanks to a towing capacity that surpasses 1,600 lbs. The estimates from several industry critics attest that the Sportage achieves an MPG of 23 when driving in the city limits. A number that expands to 28 when traveling on the highway.
Safety & Warranty
Kia has long been praised for their competitive coverage when it comes to its warranties. Covering every Sportage for a period of 10 years and 100,000 miles, your Sportage and its coverage will be going the extra mile for you. Always a brand with a keen eye for safety, Kia equips the Sportage with standard collision warning and automated emergency braking, as well as lane departure and keeping assistance.
Island Kia
Kia has always put their customers first. And as an extension of the brand,
Island Kia
adheres to these same principles. Come visit our showroom and see the advantages that Kia has to offer. For more
information on us
and our hours of operation, pay us a visit at
myislandkia.com
.